How to Become a Virtual Assistant with No Experience
This post may contain affiliate links. Please read how we make money for more information.

Are you currently stuck in a job you hate and would like to find a way out? Perhaps you're a stay-at-home mom who would like to contribute financially to help your family out. Whatever your situation, you're considering working as a virtual assistant to make it happen.
You've made a great choice!
Being a virtual assistant is a great career for many. And it can potentially be more lucrative than many jobs that require advanced college degrees or professional certifications.
If you wondering how to become a virtual assistant with no experience, this article can point you in the right direction. But before we get into the details of this profession, let's a take a look at one virtual assistant's journey to success.
Kayla Sloan's Story
After graduation from college, Kayla Sloan took a regular job (like most people). But her job left her unsatisfied. The thought of having to work for a company until retirement before she could have some freedom didn't excite her, and she thought there had to be more to life.
To make matters worse, Kayla was also six-figures in debt and needed a way to dig herself out of the financial hole she was in. It was a perfect storm of circumstances for discouragement.
To earn some extra money, she started doing some freelance writing and virtual assisting in her spare time in 2014. At first, she didn't really consider it to be a business. It was just something she enjoyed doing that also happened to bring in some extra money.
Kayla eventually realized that her side income had the potential to replace the income from her job. She then decided to get serious about virtual assisting and turning it into a real business.
Less than a year later, Kayla quit her job to be a full-time virtual assistant.
After freeing up some time, Kayla was able to land more virtual assisting clients. This allowed her to grow her income to surpass six-figures a year.
Yes, you read that correctly. Kayla earns over $100,000 a year working from home as a virtual assistant.
Kayla now helps others start their own virtual assisting businesses so they can work from home in her online course, $10K VA.
Check out $10K VA to learn more about starting a virtual assisting business.
Just a few of the things Kayla teaches in the $10k VA course include:
How to land clients
How to price your services so you earn what you're worth
Developing a system so you can work at maximum efficiency
How to earn a full-time living in your virtual assisting business
And other information for achieving success
But we might be getting ahead of ourselves a bit.
You might be thinking that working as a virtual assistant sounds great, but perhaps you would like to learn more about it before striking out on your own.
Let's take a look at the virtual assistant business and see what it's all about…
What Does a Virtual Assistant Do?
If you're considering starting a business as a virtual assistant, it's probably not a bad idea to find out exactly what kind of work you'll be doing.
The short answer is – a little bit of everything.
Virtual assistants provide many different services. It really just depends on clients' needs. Many people think of virtual assistants as being executive assistants who work remotely, but they often take care of many things that executive assistants traditionally don't do.
With virtual assisting, there is no such thing as a standard list of services. Just a few things virtual assistants may help out with include:
Bookkeeping
Customer support
Social media management
Business writing
Editing and proofreading
Schedule management
Processing orders
Search engine optimization
Data entry
Project management
Online research
Email management
Managing online communities
And many other things!
As you can see, virtual assistants take care of many different things. And this list doesn't include every possible thing that they do. It's just a small snapshot of the possibilities to give you a general idea.
The life of a virtual assistant can vary greatly from one day to the next. One day you might be spending the majority of your time processing orders for a client. The next you might do several different things including responding to customer emails, writing a blog post, and doing some bookkeeping.
Is There Demand for Virtual Assistants?
The demand is definitely there for virtual assistants. Many owners of popular eCommerce sites and other websites need virtual assistants to help them out with many different tasks.
It takes a lot more time and effort to operate an online empire than many realize. Although it's very easy to get started online as a one-person operation, many owners of online businesses eventually need some help as their operations grow and their businesses take up more and more of their time.
Many start online businesses with the hopes of freeing themselves from jobs that consume most of their time only to end up with businesses that consume even more of their time. Virtual assistants allow online entrepreneurs to get their lives in order and free up valuable time to spend with their families, do things they enjoy, or to simplify their lives.
Another reason why online business owners like to use virtual assistants instead of hiring employees is because they get to save money on benefits, employment taxes, and unemployment insurance. Virtual assistants are business owners who offer their services to other business owners. They are not employees.
Do You Need a Degree to Be a Virtual Assistant?
Absolutely not.
In this business, whether you have a degree or not doesn't matter. It's not about your formal education. Clients aren't going to be reviewing your resume because they aren't hiring you as an employee. You will be a business owner offering your services to other business owners.
Have you ever asked your doctor or dentist for a resume before making an appointment? Have you ever asked a plumber about his formal education before using him to fix a leaky faucet? How about your accountant or attorney when you've needed one?
Most people don't bother with resumes when seeking professional help. It's the same way with virtual assistants. You will be a professional offering a service to businesses that need your help.
What matters most to clients is your ability to get things done. In other words, it's all about your skills.
Now, a college degree certainly isn't going to hurt you if you already have one. In fact, you could use it as a selling point when pitching potential clients. But it's important to keep in mind that not having a degree isn't going to hold you back from being successful in this business.
What Skills Do You Need to Become a Virtual Assistant?
The skills you will need to be successful as a virtual assistant will vary depending on your clients' needs. In general though, there are some basic skills you should already have including typing, proficiency in Microsoft Office, and a few other things. Some of these are skills that are learned in high school and from general computer use.
One of the interesting things about this career is that you will probably pick up some new skills while working. Just a few skills you could learn in your virtual assisting work include:
Search engine optimization
How to use WordPress, Shopify, and other website software
Basic bookkeeping
Desktop publishing
Multitasking and organization
Project management
And others
Although it's not required to be successful as a virtual assistant, it may be beneficial to obtain professional certification in something that is common in this line of work to help you land clients. The Microsoft Office Specialist (MOS) certification, for example, is an option to consider.
What Programs Do Virtual Assistants Use?
As a virtual assistant, you will likely be using a variety of software applications. A few examples of programs you might be using in your daily work include:
Skype — Since you probably won't be having any face-to-face meetings with your clients, Skype is the next best thing. It allows you to have live virtual meetings as long as both you and your client have web cameras.
Dropbox — The online file storage tool is very popular for online collaboration. It allows you to upload large files that can easily be accessed by your clients.
Quickbooks — Although some of your clients may use a different accounting system, Quickbooks is the #1 most popular bookkeeping software for small businesses. It is easy to learn and use.
Google Calendar — This is an easy-to-use online application that lets you share your calendar (or your clients') with others. You can use it to schedule appointments, document project milestones or deadlines, and other things.
Basecamp — Basecamp is an online collaboration tool for managing projects. Once a project is created in the online application, workers can report on their progress, communicate, and do other things.
Microsoft Office — This popular suite of office tools is now online.
Hubstaff – This online project management and time tracking tool allows you to keep track of your project files, due dates, tasks, and communication.
GroupMe – This online tool allows you to have group chats in real-time.
SnagIt – This simple tool allows you to easily capture screenshots.
WordPress – This is the most popular content management system for websites there is. Many websites use WordPress as a framework and then add themes for a custom look.
How Much Do Virtual Assistants Make?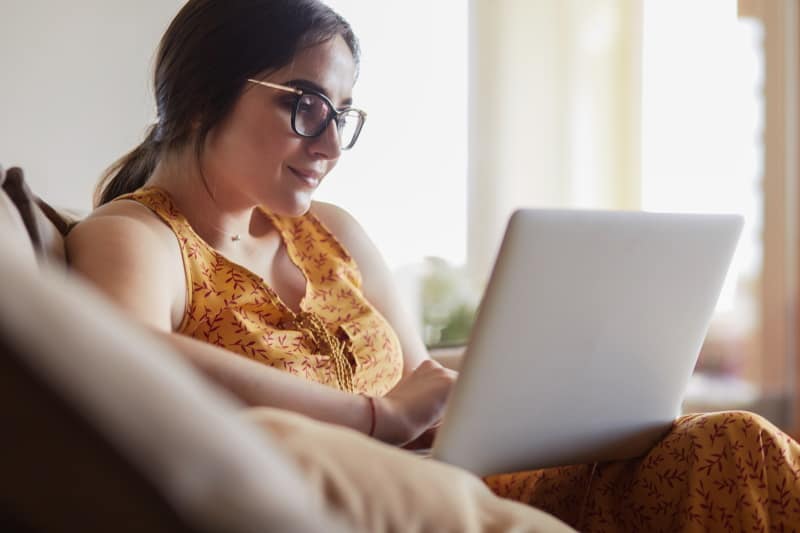 This is kind of like asking "how long is a piece of string?" How much you can make as a virtual assistant depends on many different factors.
Some virtual assistants do exceptionally well and earn six-figures, and there are others who earn much less. Like all businesses, it depends on how well you market your services and how good you are at your work.
When many start working as virtual assistants, they may not make a lot at first. But as you learn new skills and your confidence increases, you will be positioned to increase your earnings with your existing clients and feel confident to set your rates higher when pursuing new clients.
Kayla Sloan, for example, consistently earns over $10k a month as a virtual assistant, giving her a comfortable six-figure annual income.
Success as a virtual assistant is not guaranteed, of course. It all depends on how much effort you put into it.
Read more about $10K VA to see how Kayla earns a full-time living from home.
The Pros of Being a Virtual Assistant
Owning your own virtual assistant business can be a great career move, and there are many great benefits to this potentially lucrative business. Just a few of the amazing benefits include:
1. You Get to Be Your Own Boss
As a business owner, you get to call the shots. You no longer have to worry about getting chewed out if you show up to work five minutes late. You can also take a break when you want, and you can even run an errand if you need to. You don't have to ask permission from anyone to do the things you need to do.
2. You Get to Work from Home
This, in my opinion, is one of the greatest benefits of running your own virtual assistant business. You don't have to rush to get ready for work. You can work in your sweatpants and a t-shirt (if you really want to). There's also no commute, so you don't have to rack up a bunch of miles on your vehicle and spend a lot on gas or get stuck in rush-hour traffic.
3. You Can Earn More as You Take on More Clients
As a business owner, the more clients you take on, the more money you can make. This is very different from working a traditional job where a heavier workload doesn't necessarily mean you get a raise.
4. You'll Be More Productive
When you work from home, you won't be distracted by a talkative coworker while you are trying to get things done. You also won't have to deal with office politics or thermostat wars.
5. You'll Be Happier
Working from home is much less stressful than working at an office. Your surroundings are familiar, you can wear comfortable clothing, and you can minimize distractions.
6. The Start-up Costs Are Very Low
In many businesses, it's necessary to make a large investment up-front to get started. Not so with a virtual assistant business. In fact, you probably already have all of the equipment you need (a computer and office software). You may have to spend a few bucks to get a business license, but they aren't too expensive.
7. Your College Degree Is Irrelevant
Earning a college degree is terribly expensive these days. Thankfully, your formal education doesn't matter in this business.
You don't need to earn a master's degree to land work. And it doesn't even matter if you never earned a college degree. Clients mainly just care about your skills and how good of a job you do.
8. You Can Set Your Own Hours
As a virtual assistant, you get to make your own schedule. If you need to take a little time off during the day for a dental appointment, for example, you can do that without having to ask permission from a grumpy boss.
9. It Doesn't Matter Where You Live
With most jobs, you have to live within a relatively short distance from your work. As a virtual assistant, however, where you live doesn't matter. As long as you have access to a reliable internet connection, you can make this work from anywhere.
10. You Are in Control of Your Hourly Rate
If you work a regular job, you often have to take the salary you are given, although some are successful in negotiating higher pay. As a virtual assistant, however, you get to set your own rate. You can even give yourself a periodic raise by increasing your rates.
11. You'll Learn Valuable New Skills
As a virtual assistant, you will most likely encounter some situations where you have to learn new skills. The good news is you can learn these new skills while working and getting paid.
The Cons of Being a Virtual Assistant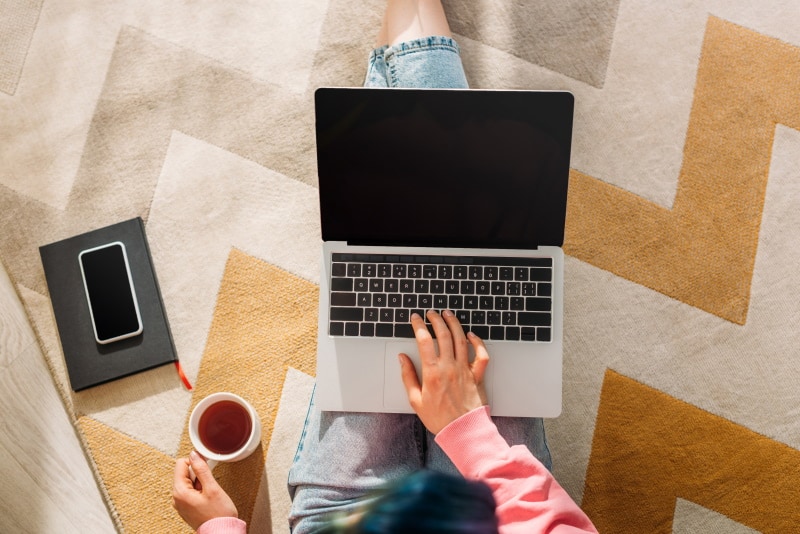 It wouldn't be fair to only talk about the pros of this line of work. Yes, there are some cons that you need to be aware of to make an informed decision as to whether this is something you want to do.
1. Getting Started Can Be Difficult
In this business, clients may want to know who you've worked for in the past. In other words, they want to know that you have experience working as a virtual assistant. Because of this, landing your first client may be challenging.
2. Self-Employment Taxes
This one is hard for a lot of people, especially when they are used to having employment taxes deducted from their paychecks. Business owners have to pay self-employment taxes in addition to income taxes. It can make your tax bill much higher than it would be as an employee.
3. Quarterly Tax Payments
The IRS likes to have a steady stream of tax income coming in throughout the year, and it relies on business owners to keep the tax money flowing. Because of this, as a business owner you will be required to make quarterly tax payments instead of paying once when you file your taxes each year.
4. There Are No Employee Benefits
As a self-employed business owner, you won't have an employer to provide any benefits. You will be responsible for your own health and dental insurance, retirement, and other benefits.
5. You Won't Get Much Human Interaction
As a virtual assistant, you will mostly be working alone. If you're an introvert (like me), then this may sound great to you. But if you're an extrovert and you enjoy being around coworkers, then you may get lonely in this business.
How Do I Start a Virtual Assistant Business?
If working as a virtual assistant from the comfort of your home sounds like something you might be interested in, you might be wondering how you can get started. Well, the shortest route to landing clients and earning money in this business is copying someone who has already achieved success, like Kayla Sloan.
Kayla Sloan's course, $10k VA walks you through every step of getting your own virtual assistant business started and landing your first clients.
While Kayla's course takes a deep dive into starting a virtual assistant business, we can present a very general overview of the process here so you can get an idea of what it takes to get your business up and running.
Check out $10K VA to see how it walks you through the steps of starting a virtual assisting business.
1. Name Your Business
You want to give your new business a professional-sounding name. The name of your business is the first thing potential clients encounter when checking you out. Because of this, you want it to sound like a legitimate business and not something that was named by a four-year-old.
Naming your business doesn't have to be complicated. You can keep it simple by naming it after your surname. For example, if your last name is Bradford, you could name it Bradford Professional Services. That's just one example. There are many different possibilities.
2. Obtain a Business License
A virtual assistant business is a legitimate business. As such, you'll definitely need a business license to operate legally. You will also need to register your business with your state.
3. Determine Your Business Structure
The form of business structure you have can affect both your taxes and your personal liability if something happens and you get sued. Because of this, you'll want to consult with a CPA or attorney to see which business structure is the best option for you. Businesses typically operate as one of three different types of structures: a sole proprietorship, LLC, or corporation.
4. Decide Which Services You Will Offer
There are many possible services you can offer as a virtual assistant. For example, you could offer social media management, blog post creation, WordPress support, and many other things. Most virtual assistants choose several things they are good at to specialize in.
5. Determine Your Rates
How much will you charge for your services? At first, you will probably charge less than someone who is established. But you don't have to stay at your starter rate forever. In fact, you should definitely be raising your rates as your skills and confidence grow.
6. Create a Business Plan
Creating a plan for your business is a great way to stay organized and on-track. Creating a business plan isn't difficult, and it doesn't have to be anything complicated. You could keep it simple by including a few key points like which services you will offer, where your funding will come from (if needed), your marketing strategy, how and when you will bill clients, and other things.
7. Market Your Services
The next step is to get the word out about your new business. This isn't the type of business where "if you build it, they will come." You do have to market your services.
There are several things you can do to market your new business including asking people you already know for business or referrals, creating a website to use as your virtual business card, cold pitching, and other methods.
8. Do Awesome Work
For each client you land, you always want to do the very best work you can. This is how you keep clients so they will continue to use your services month after month. You always want to strive to go the extra mile to make your clients happy.
9. Obtain Referrals and Testimonials
After you've been operating as a virtual assistant for a few months, you'll want to reach out to your clients and ask them for both referrals and testimonials.
Referrals will help you grow your business, take on more work, and earn more money. And you can use referrals to prove to potential clients that you are hard-working, professional, and trustworthy. You can put the testimonials you obtain on your website and also use them when cold pitching new clients.
A Great Opportunity for Self-Starters
Starting a business as a virtual assistant is a great opportunity for many. It's hard to deny the benefits. You can make great money, work from home, be your own boss, and still be able to take care of a sick child who is home from school.
The demand is definitely there for those who are reliable and can deliver quality work. And one of the best things about this business is that your level of education doesn't matter. You can do this whether you have a high school diploma or a master's degree.
If you want to start your own virtual assistant business, there are two approaches you can take. You can either use the trial and error method – throwing a bunch of spaghetti at the wall and seeing what sticks – or you can follow someone who has already achieved success in the business, like Kayla Sloan.
This is a business that can potentially free you from your job and allow you to make a living on your own terms. Get it wrong, and you'll have to go right back to working a job. Get it right, and you'll be a successful business owner calling your own shots.
Check out the free $10K VA workshop to learn more about the virtual assisting business.